(PC) Final Fantasy VIII - Remastered - Hướng Dẫn Tải Và Cài Đặt Bằng Video Chi Tiết
♦ Tên Game: Final Fantasy VIII Remastered
♦ Ngày Phát Hành: September 3, 2019
♦ Nhà phát triển: Square Enix
♦ Nhà xuất bản: Square Enix
♦ Nhà sản xuất:
Square Enix
♦ Thể Loại: RPG, 3D, Japanese, Active time battle, action, adventure
♦ Series: Final Fantasy
GIỚI THIỆU GAME
* Overview:
It is a time of war.
The Republic of Galbadia, under the influence of the sorceress Edea, mobilises its great armies against the other nations of the world.
Squall and other members of SeeD, an elite mercenary force, join hands with Rinoa, a resistance fighter, to fight against Galbadia's tyrannical rule and to prevent Edea from fulfilling her ultimate goal.
This product is a remaster of FINAL FANTASY VIII, featuring multiple enhancements including additional options to customise your gameplay experience and difficulty, such as:
- Battle assist options (HP, ATB gauge, and Limit Break boosts)
- Game speed boost (x3)
- No random encounters
- Obtain all items and abilities
- Max G.F. levels, currency (gil), and spells
- Obtain all Limit Breaks and cards
* Ingame Pictures:
MUA GAME - BUY GAME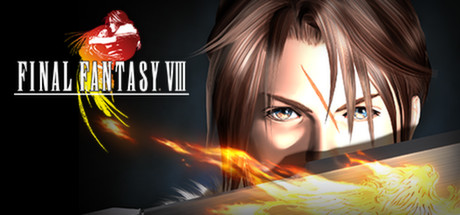 MINIMUM | CẤU HÌNH TỐI THIỂU

RECOMMENDED | CẤU HÌNHYÊU CẦU

- Operating System: Windows® 7 SP1 / 8.1 / 10

- Processor: AMD A-Seiries 2.2GHz / Intel® Core™ i3 2.2GHz

- RAM: 2 GB

- Video Card: AMD Radeon™ R7 240 / NVIDIA® GeForce® GT 730

- DirectX: 11

- HDD Space: 3 GB (4 GB during installation)
VIDEO HƯỚNG DẪN TẢI VÀ CÀI ĐẶT
❋ NOTE - GHI CHÚ
* I am NOT the one who uploads the files. I just meet on the internet and I share with you.
* If you are the author of this link, and want
TO REMOVE
contact
here!
Thank you!!!!
Lưu ý:
* Chúng tôi KHÔNG phải là người tải lên những files này, chúng được tìm thấy trên internet và chia sẻ với các bạn, những người có chung niềm đam mê game với chúng tôi.
* Nếu bạn là tác giả của liên kết này và muốn
XÓA
liên hệ tại đây
! Chân thành cảm ơn!!!!
⏩HƯỚNG DẪN TẢI VÀ CÀI ĐẶT GAME
1. Download File and extract to anywhere you want.
2. Do following the tutorial video.
3. Enjoy
* Cách cài đặt game:
1. Tải file game và giải nén ra bất cứ đâu bạn muốn.
2. Giải nén xong xem video cài đặt game chi tiết.
3. Tận hưởng thành quả :D
LINK DOWNLOAD - TẢI GAME
*
All download links max speed and highly recommend - Tất cả links được upload với tốc độ cao, không giới hạn băng thông:
- Mật khẩu giải nén mặc định cho các file

(

Default Extract Password

):

[

infogatevn.com

]
- Tắt chương trình diệt virus trước khi cài đặt game, phần mềm, tránh bị xoá file kích hoạt
- Tắt chương trình chặn quảng cáo để tải file - Turn Ads-Block App off in your browser to download.
- Sử dụng IDM để tăng tốc độ download file
- Cài đặt trình giải nén mới nhất (Winrar, 7zip...) để giải nén, tránh lỗi sử dụng bản cũ
Hãy đăng ký Channel của mình để theo dõi thêm nhiều video hấp dẫn hơn nhé.
Subscribe my Channel for more interesting Video, thanks so much.